Categories
Khenpo on Tour
News Briefing on Khenpo Sodargye's US Teaching Series
During a period of three weeks, Khenpo traveled to universities and Dharma centers in Chicago, Boston and New York to provide over 17 teachings covering a wide range of topics.
In order to benefit more people with the ambrosia-like Buddhadharma, in late 2017, Khenpo Sodargye embarked on an extensive overseas Dharma-teaching journey.
During a period of three weeks, Khenpo traveled to universities and Dharma centers in Chicago, Boston and New York to provide over 17 teachings covering a wide range of topics. Besides these more formalized Dharma teachings, Khenpo also engaged in a series of dialogues with various academic scholars on such contemporary subjects as philosophy, education and women's roles in a modern society.
Chicago
After a flight time of 14 hours, Khenpo arrived in Chicago on October 28th and his US tour officially commenced. In two speeches given at the University of Chicago, Khenpo spoke about the life and work of his root guru—His Holiness Jigme Phuntsok Rinpoche. He also shared with the audience an approach to coping with the difficulties and challenges of turbulent times. Before leaving Chicago, Khenpo also spoke at Northwestern University on the subject of modern Tibetan Buddhism.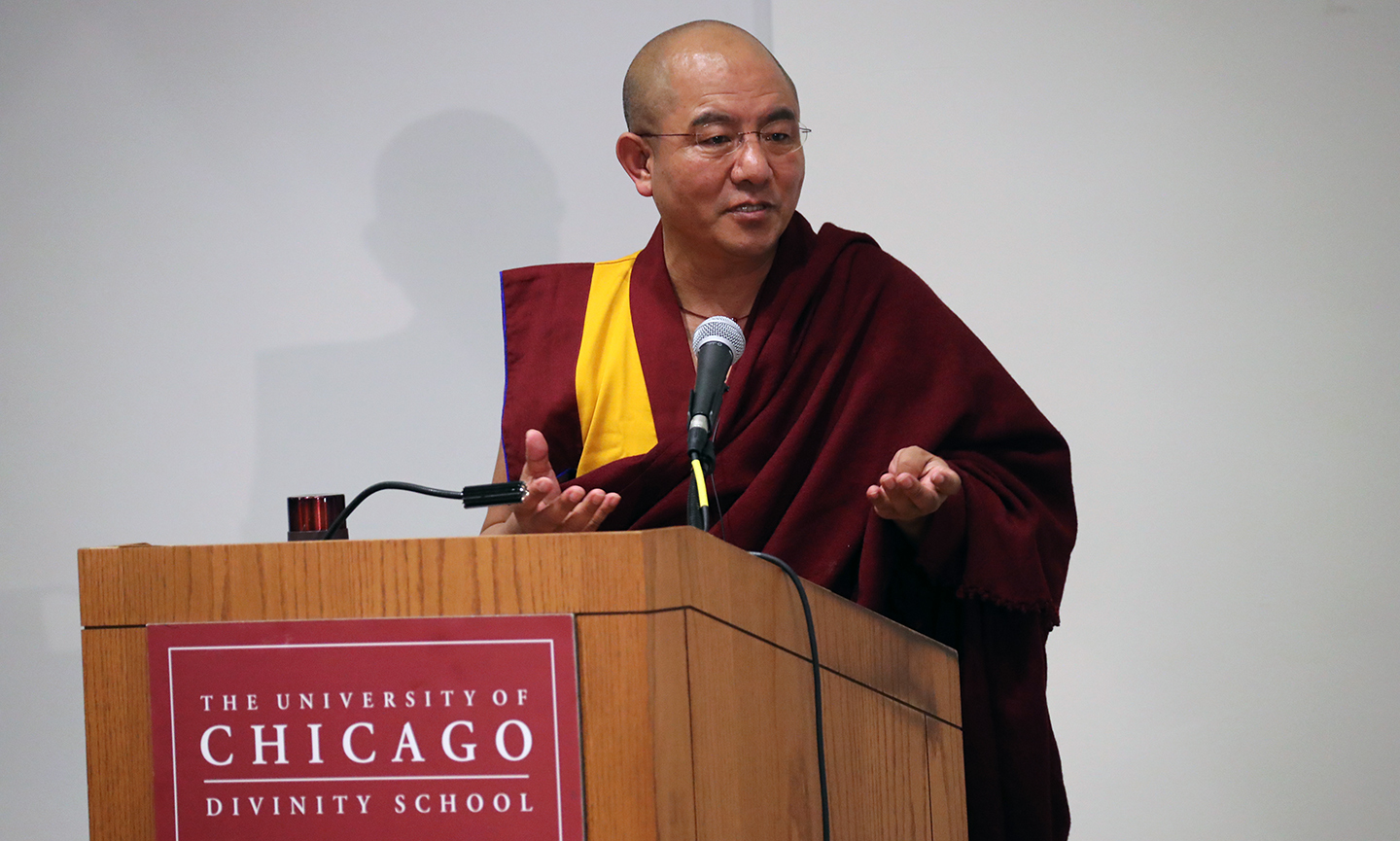 Boston
In Boston, Khenpo was warmly welcomed by the Kagyu and Gelug Buddhism Dharma Centers and spoke at length about the benefits and essence of Buddhism to the practitioners at these two centers. Khenpo emphasized that notwithstanding the differences among Buddhist traditions or lineages, we should study, reflect and mediate in a manner that is both tolerant and cohesive.
Following dialogues with academic scholars and professors at Harvard University, Khenpo delivered an address on developing inner peace. When mentioning current research and study on the benefits of Buddhist practice, he advised all academic scholars not to treat Vajrayana teachings the same way that they would treat ordinary worldly knowledge. He also mentioned that the quality of the results from their research would be significantly improved with an in-depth study of the subject and more importantly, receipt of the necessary empowerments.
When speaking about reincarnation at the Massachusetts Institute of Technology, Khenpo Sodargye said that in addition to the number of widely recognized tulkus who are known to continuously return to this world in lifetime after lifetime, each one of us is bound by the same laws of reincarnation, and that, in fact, previous and after lives exist for each one of us.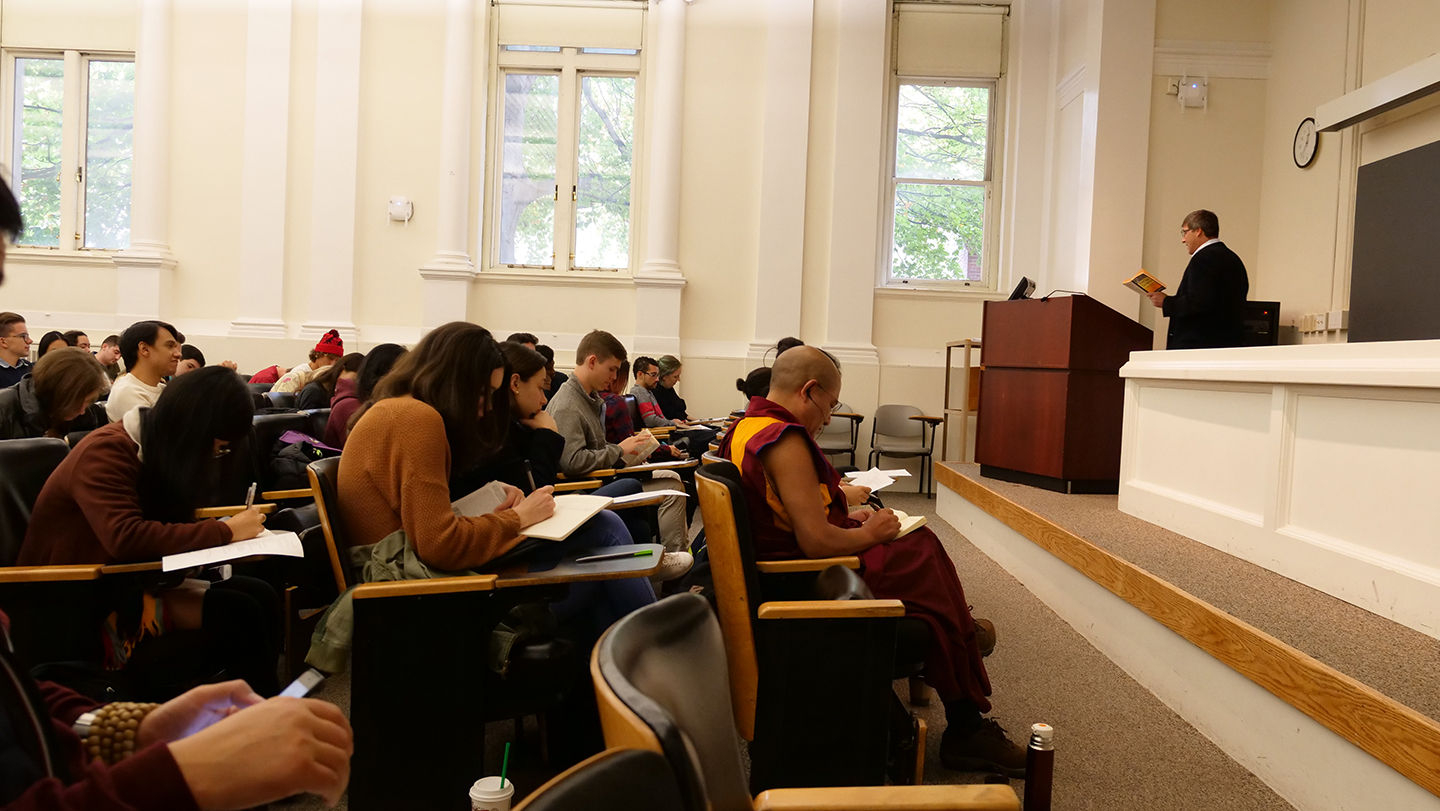 New York
In New York, Khenpo made a special trip to the 911 memorial and chanted prayers to help those who had passed away in the tragic accident to dwell in peace. With a deep sigh, Khenpo said, "I still vividly remember how impressed I was by the solid concrete of the World Trade Center when I went to its 110th floor with my guru His Holiness Jigme Phuntsok Rinpoche in 1993. Now all we have left are just two fountains… This is the cruel fact of impermanence."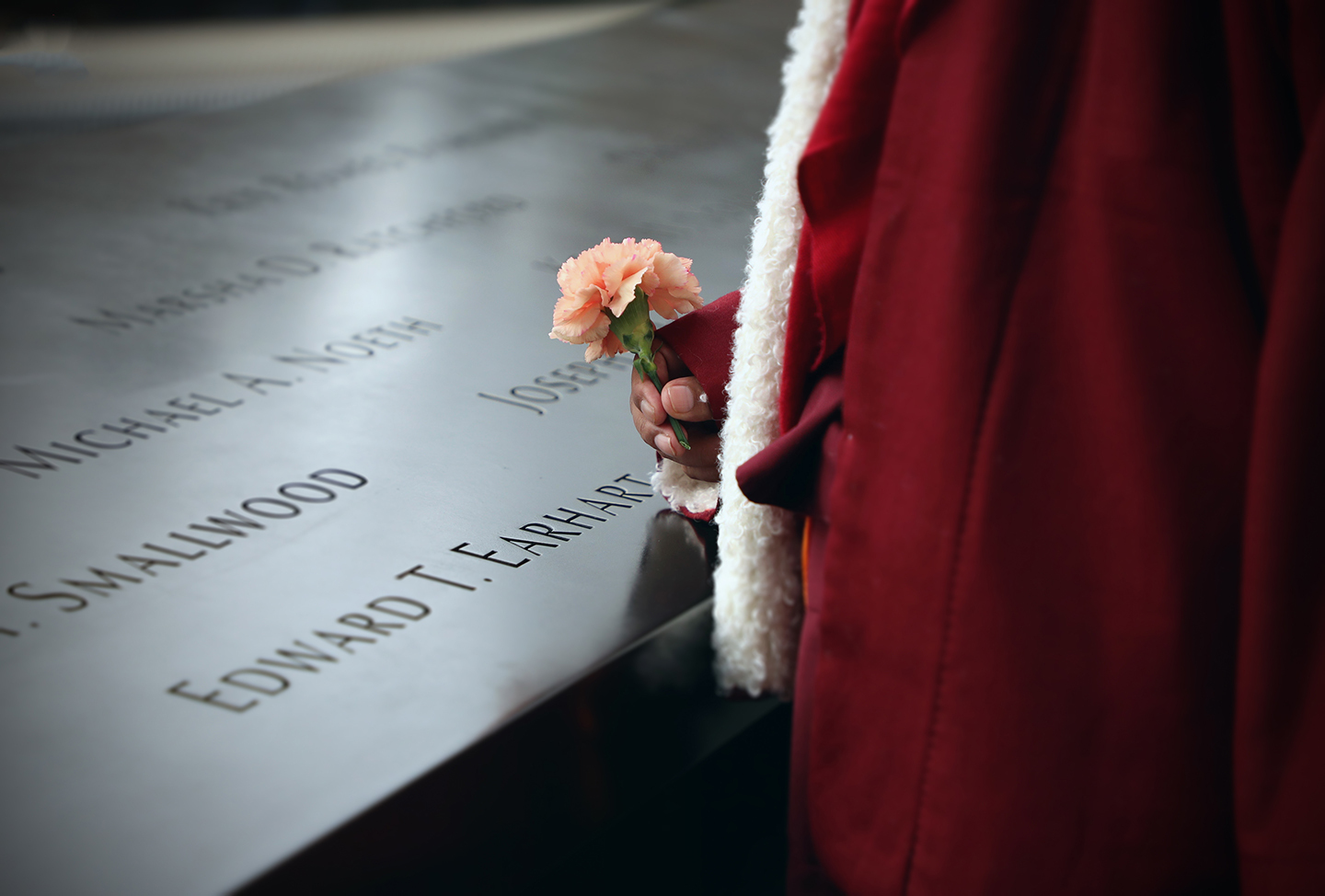 Khenpo then provided teachings on impermanence to a large audience at Columbia University where he used examples from everyday life to explain the impermanence of this continuum. In explaining the subtleties of impermanence, Khenpo analyzed the unavailability of the past, present and the future and also referenced contemporary physics theory.
In a public talk titled "What makes you so busy," Khenpo pointed out the pervasive consumerism that exists in modern society and urged us to begin to live our lives far more simply. He also suggested that we should focus more on training our minds through meditation. One particular approach would be to consciously use the mind to observe itself.
Due to auspicious dependent origination and after thorough consideration, Khenpo provided Buddhist teachings to over 550 qualified attendees on November 19, 2017. Khenpo reiterated the importance of upholding the samaya vow and developing devout faith in the Vajrayana. The teaching concluded with a group chanting of the Guru Rinpoche Mantra.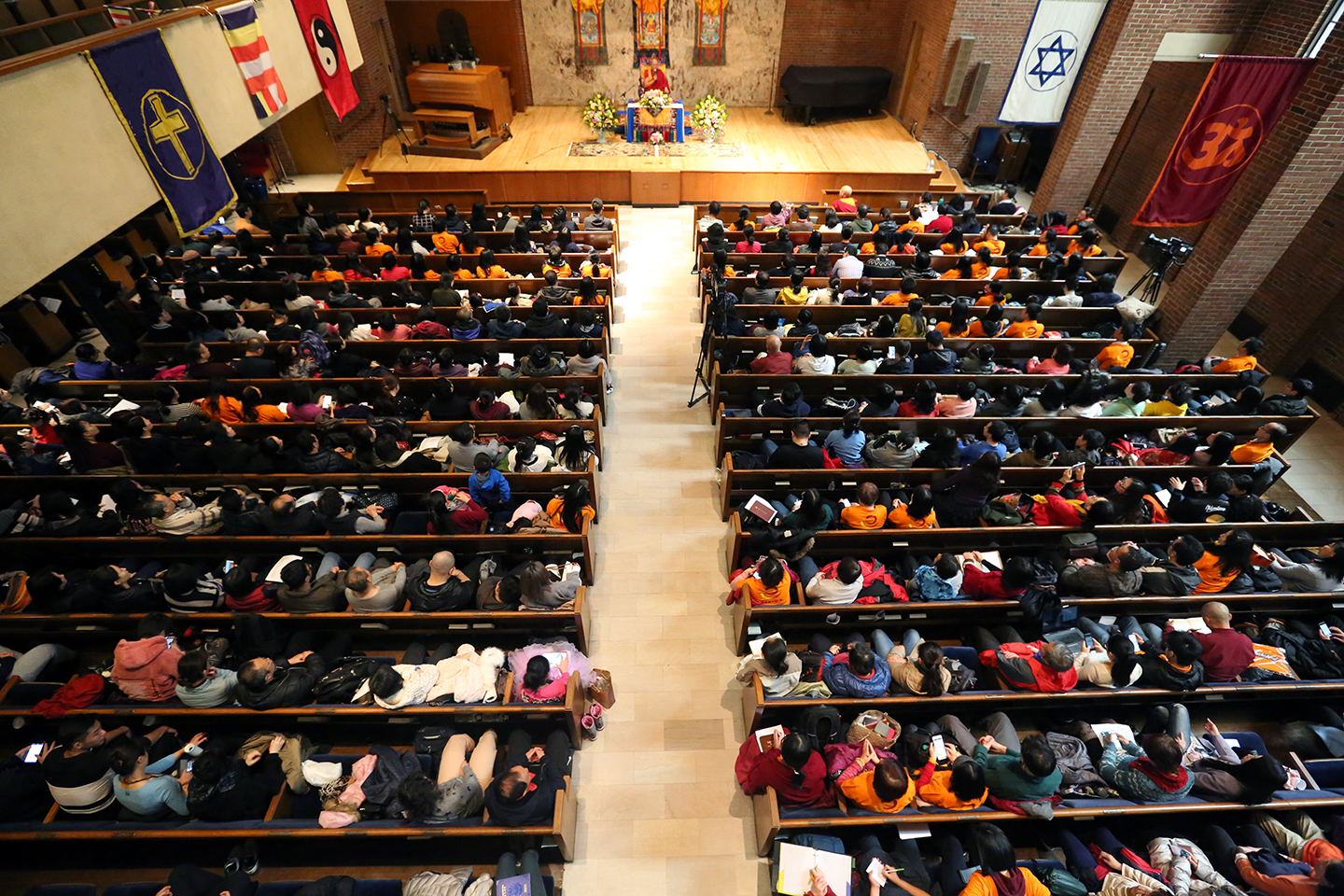 During his US tour, Khenpo met with and provided pith instructions in practicing Buddhism to the BSA members at each stop, (BSA is an organization under the guidance of Khenpo Sodargye, that assists people in learning Buddhism philosophy and in applying Buddhist teachings in their daily lives). All BSA members made the aspiration to work to promulgate the Buddhadharma and to help others in all places touched by the light of the sun and the moon, regardless of their own bodily fatigue, illness, or other adversities.
On November 20, the U.S. tour was successfully concluded and Khenpo flew to Sweden to begin his European tour on the same day.