Online Course Beginning in May, 2019: The Bodhicharyavatara
The Bodhicharyavatara is an indispensable Buddhist treatise for practitioners who want to train themselves in the teachings of the Great Vehicle. It is a universally adopted view that should any one aspire to become a genuine Dharma practitioner, one must fully master The Bodhicharyavatara. The reason that this text is so highly regarded is that it provides an incisive and comprehensive training system on how practitioners can generate bodhichitta, awaken the mind, and how to engage themselves in the actions of a Bodhisattva. Moreover, the verses of this treatise are simple and elegant, while at the same time, abundantly filled with profound meaning. It offers practical advice that will help practitioners relieve and overcome the mental barriers that they will encounter while evolving from ordinary beings into great Bodhisattvas.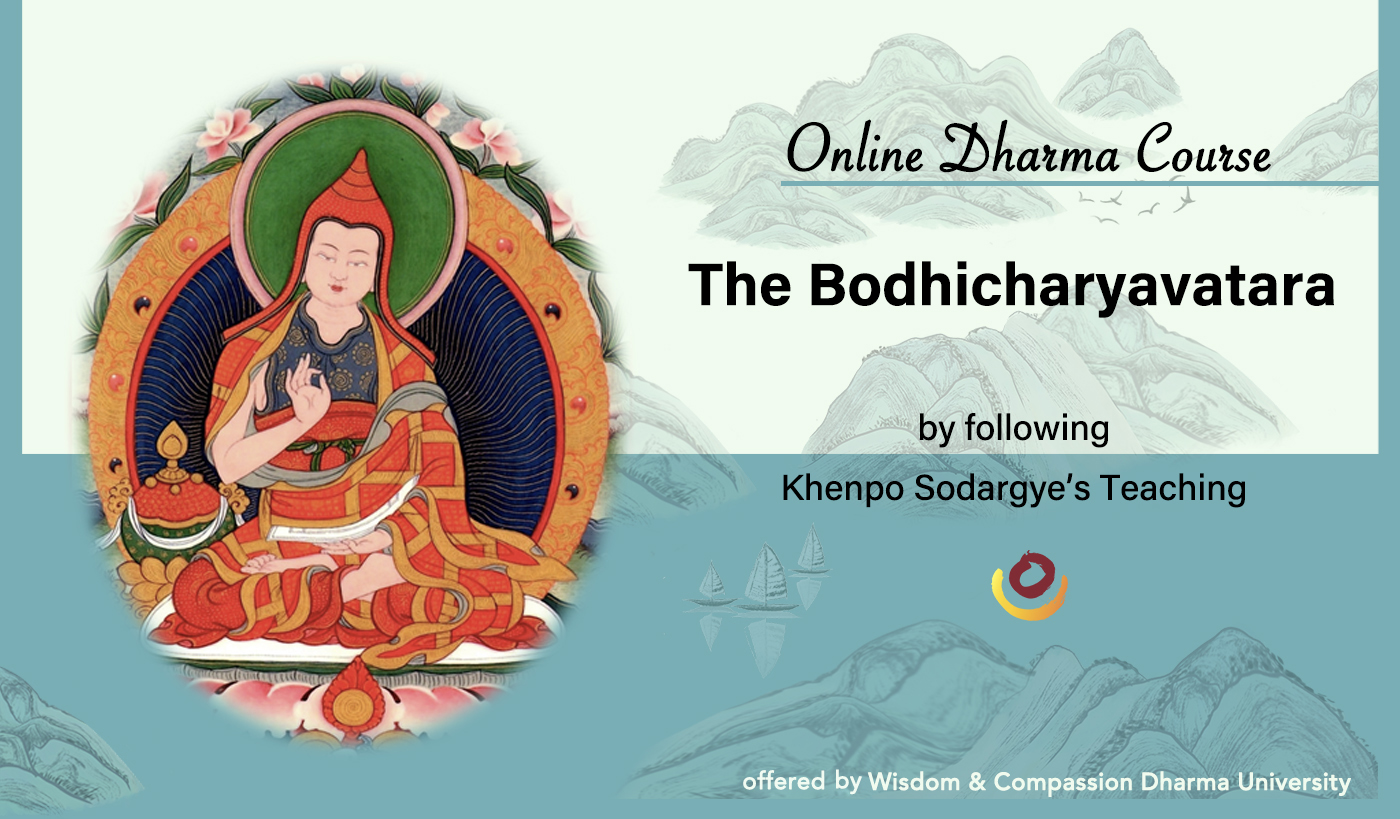 Introduction of the Course
We are pleased to announce that on Sunday, May 12, 2019, the Wisdom & Compassion Dharma University will launch a course on The Bodhicharyavatara. This year we will spend about five months on the study of the first chapter which covers the excellence of bodhichitta.
The course will be offered in English by Dharma teachers from Larung Gar and will follow Khenpo Sodargye's oral teaching. The course is free, and reference materials will be provided for each lecture.
Registration
If you want to join the course, please register at
(Now registration is closed, if you have any question, please send email to us.)
Contact
If you have any question regarding this course, please contact: