Online Course — Buddhism in Life
Is Buddhism so mysterious? Must it be practiced deep in the woods? Nah uh, not at all. Buddhadharma is more pragmatic than you think. It is applicable in every matter in our daily living. Although you might not have recognized its benefits, it certainly brings no harms or any side effects if given a try. Why don't you give it a shot?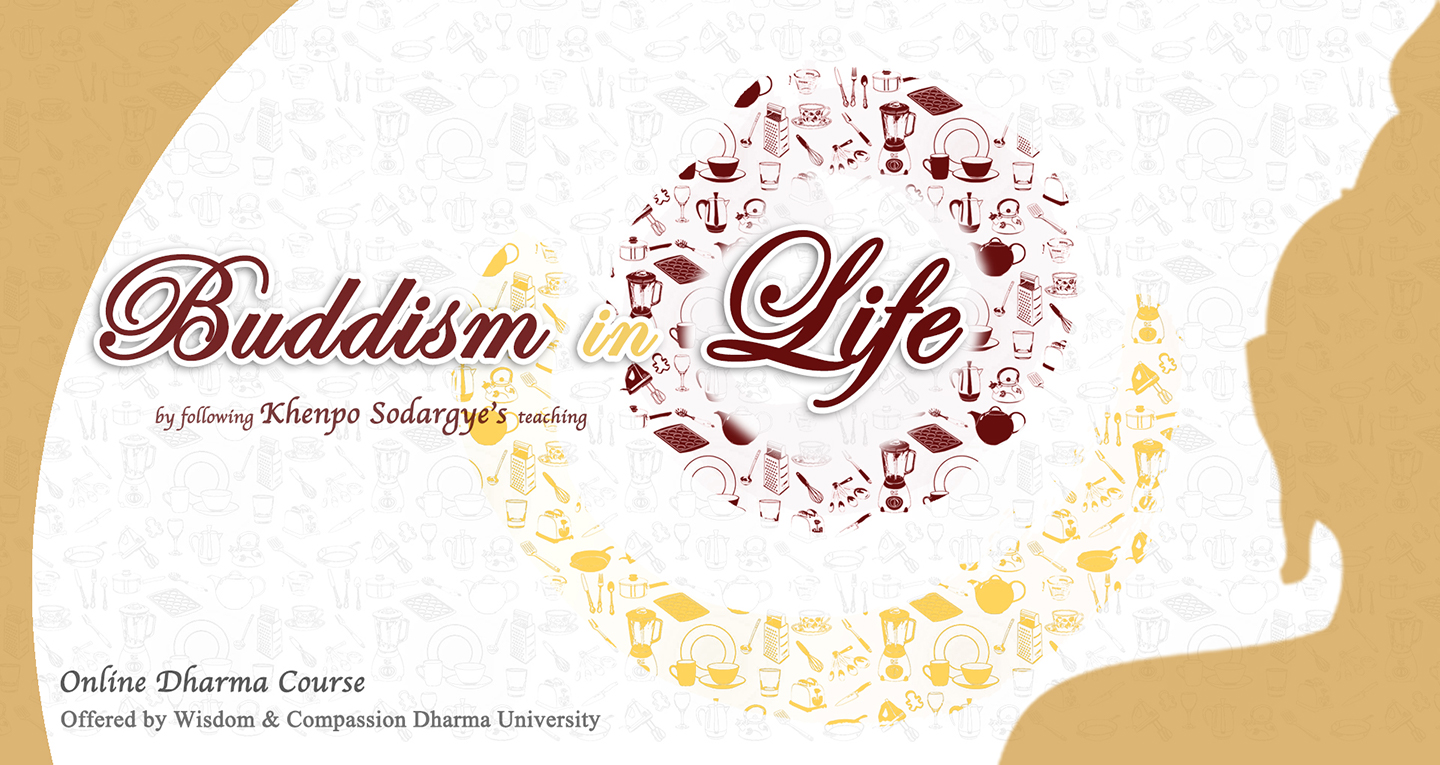 Introduction
Buddhism in Life is a series of lectures that covers Buddhist important issues and popular practices. It provides a chance for beginners to have a glimpse of what dharma practice is, and also helps advanced practitioners to improve and deepen comprehension of their practice. Based on traditional Buddhist teachings, practical methods are introduced in this course to help practitioners to follow in daily life. All the lectures are based on talks given by Khenpo Sodargye at various occasions.
Lecturer: Dharma teacher of Wisdom & Compassion Dharma University
When: 6:30~8:30 AM (China Standard Time UTC+08:00) every Sunday, from June 9, 2019
Duration: 2-3 months
Language: English
Meeting Room:
Meeting ID: 319-004-430 (Zoom)
Meeting Link: https://zoom.us/j/319004430
Schedule
The course has 10 lectures and will be provided on a weekly basis.
The Secret to Happiness — Practical Methods
The Benefits of Taking Refuge — Mahayana Sutra of Three Refuges
How to Follow a Spiritual Teacher?
The Three Supreme Methods — Pith Instructions for Daily Practice
The Miraculous Power of Avalokitesvara Mantra — Om Mani Padme Hum
Buddhist Prayer Wheel — A Practice to Accumulate Great Merit
The Faults of Smoking Tobacco
Circumambulate Stupa — A Way to Create Unbelievable Merit
Buddhist Prayer Beads — Meaning & Benefits
Inconceivable Benefits of Making Light Offering
Registration
If you want to join the course, please register at
(Now the registration form is closed, if you want to attend this course, please contact: 
onlinecourse@khenposodargye.org)
The course is free, and reference materials will be provided for each lecture.
Contact
If you have any question regarding this course, please contact: